Barbie (2023) is directed by Greta Gerwig who has no Juden ancestry but is married to a Jew and has a Jewboy son. Greta isn't a Cuckholic but went to a Jesuit school and her experiences there apparently inspired both Barbie (2023) and Lady Bird (2017), a film about how a papist mick whore escaped the small town where she grew up to achieve her dreams of getting blackout drunk in Jew York aka yet another cinematic assault on Gentile morals.
Dúchrónaigh🇯🇲 on Gab: 'That would explain the wokeness. https://nypost.com/2023/07/21/how-greta-gerwigs-barbie-was-influenced-by-her-catholic-school-roots/'
gab.com
-The inventor of the Barbie doll is a Jewess named Ruth Handler who defrauded the IRS. She actually appears in the movie and brings up the defrauding IRS funfact herself.
-Mattel, the company that owns the Barbie IP, was founded by 3 Jews (Ruth, her husband, and their friend) and currently has an Israeli CEO. Funnily, the CEO of Mattel character in the movie is presented as a typical White liberal hypocrite and in a key scene he rants about how progressive he is, even including the sentence "some of my best friends are Jewish!".
-Jewgle search made a Barbie theme that makes the site pink whenever you search for Barbie-related queries like "Ruth Handler jew" and "Mattel jew"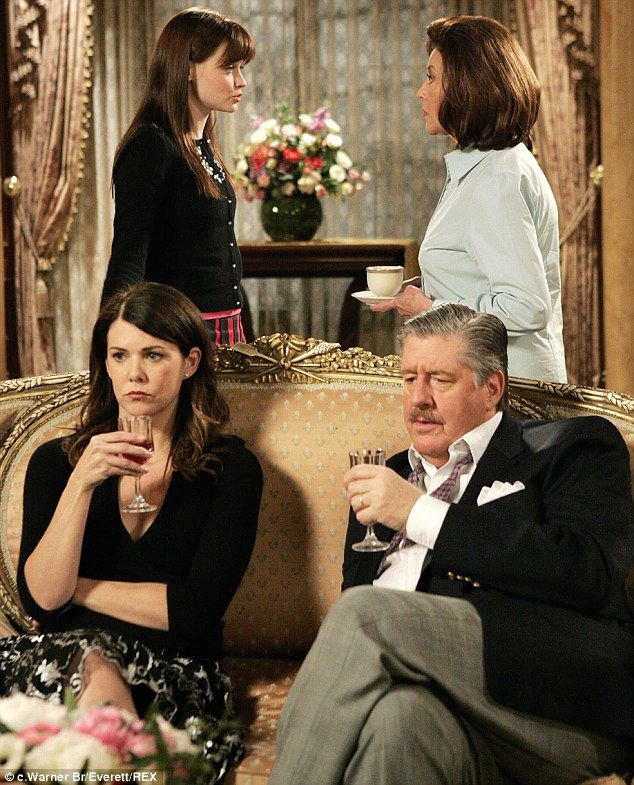 Gilmore Girls (6 seasons) was created by Jewess Amy Sherman-Palladino specifically as a vehicle for the Jewess actress that plays the Paris Geller character, and is bafflingly popular with white roasties when the whole thing is a Jewish mockery of the declining WASP ruling class. Some chick at my former workplace was always watching it during breaks so I looked it up out of curiosity. The very first episode shows Lorelai (single mom roastie) acting entitled as hell and treating townies poorly e.g. being extremely rude to her betabuxxer Luke the local cafe owner and sabotaging the wagie grocery cashier's time card. The show is also famous for its (((pop culture))) references that make zero sense but make its shabbos goy audience feel smart and simultaneously presents a kosherwashed version of American heritage
- In S1E1 Rory (who ended up as a slut and single mom like her mom Lorelai) flirts with Boyfriend #1 by mutual simpering over the movie Rosemary's Baby (by adulterer and rapist Jew Polanski) when they're 16 year olds and have no business watching an R-rated movie.
- In the same scene, Rory praises Moby Dick as a "really good" book when it was roundly rejected by 19th century readers when first published and owes its entire literary reputation to an artificial "Melville revival" by shabbos professors in akikedemia and a Hollywood movie.
- Across several episodes there's constant shilling of the [[[Kennedy]]] family by upper crust Anglo types (like Lorelai's parents) who in reality would utterly loathe these degenerate potato-nigger papists that did more than any other shabbos goyim to nigger-fy America. Edward [[[Kennedy]]] sponsored the 1965 Immigration Act and its diversity lottery visas program, which is directly responsible for the mass immigration of Somalis, Haitians and other Third World shitskins into America.
-Rory's "best friend" at her posh new school is an batshit insane Jewess (Paris Geller) who is openly derogatory towards Rory, and there is no logical explanation for Rory to continue socialising with this cunt although this is a perfect reflection of the entitled Jewish worldview that goys should take abuse from kikes and enjoy it.
-Interestingly, there is one politically incorrect humor where Rory bemoans having to "teach retarded children baseball" to impress (((Ivy League))) admissions officers - it must be an inside joke aimed at fellow kikes, (((they))) are probably cackling at goyim jumping through hoops to demonstrate their holistic worthiness to attend (formerly) prestigious schools founded by White Protestant Gentiles that've been throughly co-opted by kikes.
A Fortunate Man (2018), or Lykke-Per, as it was titled in the original Danish, is directed by a Jewess and stars a Jewess actress who obviously got a nose job. Plot/spoilers: The protag is a Nordic sperg who hates Cuckstianity because his vicar father beat him, he goes to the capital to STEMmaxx as a civil engineer, then fucked a rich Jewess in order to careermax plus spite his Christian family. Major kekfuel when the rich Jewess turned down a Jewish nice guy and chose to get BLEACHED by Big Nordic Cock. Then he dumped her because he got depressed when he discovered that Jews aren't actually omnipotent and can't help him careermax if he won't stop being a sperg and offending bureaucrats. The Jewess rejected Jewish nice guy a second time after being dumped by Nordic sperg. After leaving the capital in disgrace Nordic sperg went back to his hometown and made 3 white babies with a Nordic Aryan woman but ended up abandoning his family and rejecting all material pleasures to neet in a wood hut in the countryside. Because this is a Jewish film, Nordicuck died a cuck by willing his life savings to the rich Jewess's charity instead of leaving them for his children.